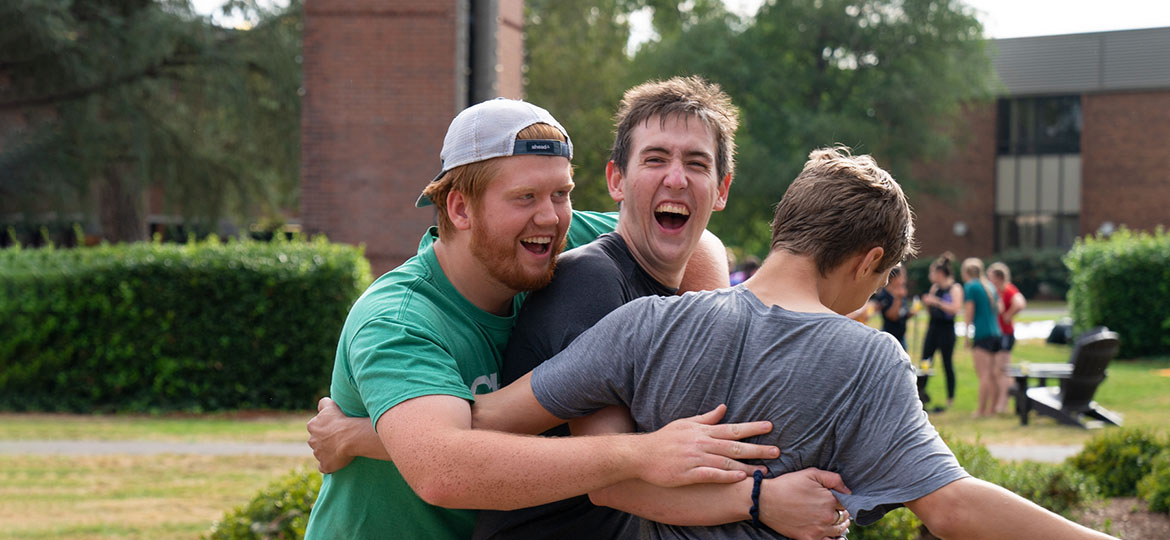 Residence Life
Our
Connected
Community
Some of the deepest and closest relationships you'll make at George Fox will come as you connect with peers in a residential community.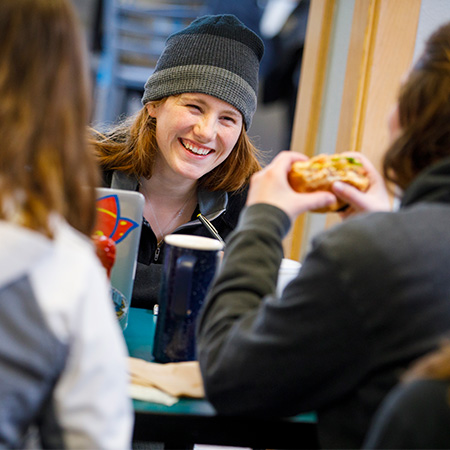 As residence life staff, we're committed to supporting your learning process and desire to journey with you through our programming, community connections and resourcing, and building environments.
Ultimately, we want you to leave our residential community equipped to live faithfully and authentically, to lead in your communities, and to serve your neighbor.
Our Commitment
We are committed to …
Identity and Faith Formation

We believe what we do is an overflow of who we are. By first looking within and then sharing our stories with others, we grow in confidence and awareness of who God uniquely created us to be.

Community Engagement

We believe that community is the host of shared experiences, interdependence, and transformation. It's the place where we can be seen, challenged, comforted, and called forth to live with integrity as our authentic self in context with others engaging in that same work through their educational endeavors.

Leadership Development

We believe true leadership is the byproduct of living congruently with our image-bearing self. Our impact on our world depends upon our growing awareness of how God has designed us, our commitment to cultivating the unique gifts and skills God has given us, and our faithfulness to stewarding what we have on behalf of others.
Diversity in Residence Life
Residence Life is committed to a culture of civility, respect, and inclusivity in everything we do.
As a department, we value diversity in our staff and student leaders by engaging their unique identities. We value deeply knowing our staff and students in ways that allow us to create spaces where each is able to belong and contribute meaningfully through their authentic perspective. We are particularly mindful of our students who would identify as members of historically underrepresented communities and pursue justice on our campus.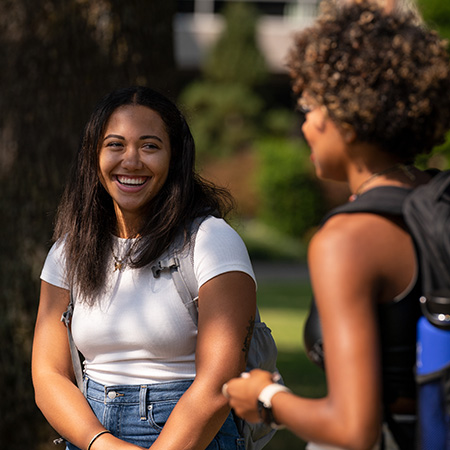 We believe this approach has the potential to develop the whole person so students leave our residential community at George Fox equipped to live faithfully and authenctically, to lead their communities, and serve their neighbor.
Resident Assistants (RAs)
The resident assistant (RA) position is an incredible leadership opportunity. RAs have a unique role in our community to build relationships, shape our campus culture, and to create positive change.
In this role, you'll work on a team of resident assistants under the direction of an area coordinator to help develop an effective community in your area through presence, event planning, and one-on-one interactions with residents.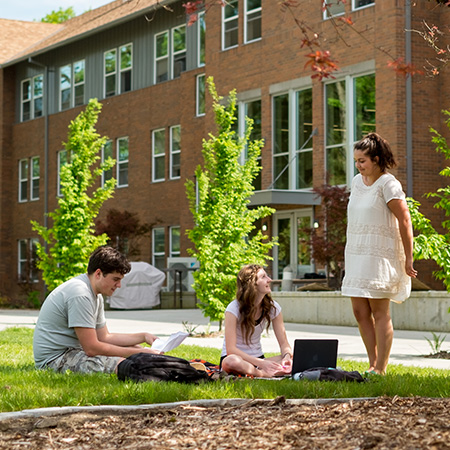 Our goal as a housing department is to provide a healthy and safe space for our community to thrive.
Check out our living area options, which include residence halls, apartments and houses. We've included interactive 360-degree photos so you can get a close-up view of what each of the spaces looks like.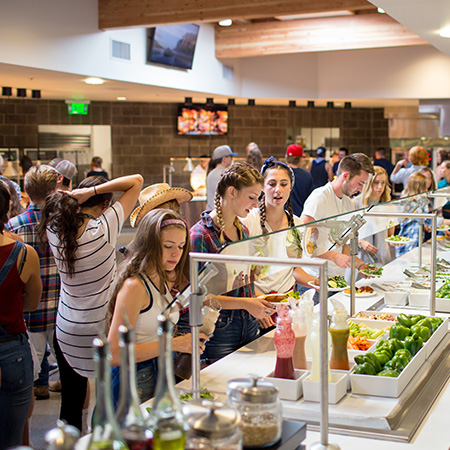 Whether you plan to eat the majority of your meals in Canyon Commons or the Bridge Cafe, or only eat in those locations sporadically, we have plenty of meal-plan options to choose from.
Our Staff