George Fox Pathways
Free online courses that move you forward
Step into a brighter future.
Thinking about finishing your degree? Get started by taking a free online college course through George Fox Pathways.
Our Pathways courses are taught by expert faculty and industry professionals. It's a great way to expand your knowledge and cultivate the skills employers value – and it's free.
That's right, totally free!
You only pay a fee if you want to earn a transcripted college credit for taking the course.
As you take the road on your professional journey, we've got the pathways for you!
Courses are self-guided, so you can progress through the content on your own schedule. Take a look at the class options below and sign up today.
At a Glance
8 courses
Available for free!
1.5–3 hours
Per module to watch course content and complete assignments.*
* Not interested in credit? No sweat! Pathways are built for you to explore, meaning there's no expectation that you complete readings or submit assignments.
Flexible Online Format
Let's face it: You're busy. You might think your schedule won't allow you to go to school while also working and having a family life. For that reason, we've designed our courses to be asynchronous, meaning they don't start at a specified time, so you can check in at your convenience.
Some courses may include a combination of synchronous and asynchronous engagement, offering you the opportunity to discuss ideas with your instructor and peers in real time via Zoom.
Program Details
Pathways serve as introductions to the George Fox University community. These aren't simply orientations or introductory courses. Rather, they provide a four-module deep dive into a content area, providing students a condensed overview of content available in a given field.

All Pathways courses are graded pass/no pass.

We have removed the barriers of affordability, location, timing, and commitment by permitting anyone with a high school diploma or equivalency to soak in the transformative, eye-opening engagement of university-level learning.

Think online programs are impersonal? Think again! Our Be Known promise – our commitment to getting to know students personally, academically and spiritually – is alive and well on the internet! You will connect personally with your professor and peers.

If, after taking the course, you want to get transcripted credit for it, simply complete the course assignments by August 18, December 15 or April 26 – then pay a $499 one-credit fee. Otherwise, it's totally free!

Pathways courses are open to all but current George Fox traditional undergraduate students, but we hope to open them to these students as well soon.
FAQ
How do I purchase credit?
If, after taking a Pathways course, you want to get transcripted credit for it, fill out the Pathways Credit form to purchase credit.
To be eligible for credit, you'll need to complete the course requirements by one of the following deadlines: August 18, December 15, or April 26. 
How do I get my certificate?
While there is no official certification connected to Pathways courses, you may earn one credit for the course, if you elect to purchase it. To transfer the credit to another institution or for proof of completion, students must request transcripts.
Today is the first day of your future.
Get started now.
Choose your course

Sign up and register

Start learning when the course starts
No application is required!
Looking for
Your

Next Step

?
Online Certificates
Build your expertise in conflict resolution, project management, behavioral health and more through our fully online certificate programs.
Online Bachelor's Degree Completion
George Fox University's Adult Degree Program enables working adults to finish their bachelor's degree 100% online in one of five majors.
Graduate Programs
Take your learning to the next level with a master's or doctoral degree from George Fox.
Questions?
Contact Us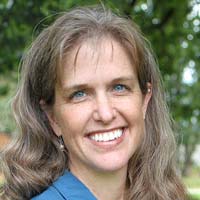 Associate Dean, Adult Degree Programs
Associate Professor