PsyD or PhD: Which Is Right for Me?
by Celeste Jones, PsyD, ABPP
What's the difference between a PhD and a PsyD degree in
clinical psychology
?
In short, while both degrees afford training opportunities in both research and clinical work, the curriculum is designed differently to address the following emphases:
The Doctor of Philosophy (PhD) in Psychology is a research doctorate designed to advance the knowledge base of the discipline through research and writing, typically within an academic setting.
The Doctor of Psychology (PsyD) is a professional doctorate designed to train psychologists for clinical practice, including the provision of psychotherapy, psychological assessment, and consultation in a variety of clinical settings.
The Field of Clinical Psychology
There are many different career paths and areas of specialty within psychology, all aimed toward scholarship and/or service that bring psychological healing and wellness to a world that desperately needs it. For this reason, there are also many types of psychological training programs, including both clinical and non-clinical specializations.
The study of clinical psychology specifically explores the diagnosis, assessment and treatment of mental and behavioral health concerns of individuals and families, ranging from mild to severe psychopathology. Clinical psychology also includes work in consultation, training, supervision, teaching and research.
Some non-clinical psychology doctoral degrees include PhDs in social psychology, cognitive psychology, developmental psychology, and experimental psychology, which are designed to develop academic scholars and researchers in these areas.
Within clinical psychology, one of the primary differentiators between training programs is the distinction between PhD ("scientist-practitioner" model) and PsyD ("practitioner-scholar" model) programs. There is considerable overlap between them in both research and clinical training, and both can be accredited by the American Psychological Association (APA). To further complicate matters, psychologists from both types of programs are often convincing and passionate about the effectiveness of whichever they endorse.
So let's consider the general differences between the PhD and PsyD in clinical psychology.
PhD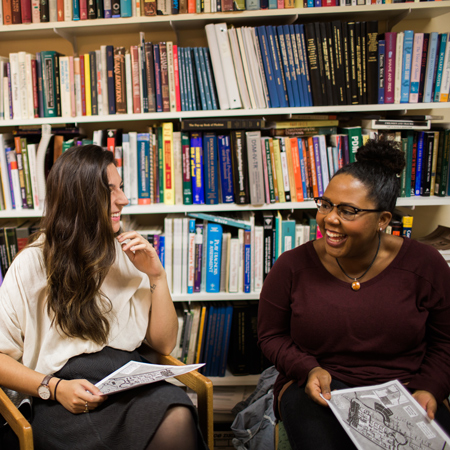 PhD clinical psychology programs most often use a mentor-based model of doctoral training, where a student is matched to a single research mentor who they work most closely with throughout their doctoral training. The PhD mentor is responsible to monitor their student's academic progress and oversee the completion of their doctoral dissertation, often based on the mentor's area of research interest.
PhD clinical psychology programs are six years long, starting with two years of course work, traditionally with 20 to 40% of course work in statistics and research. After two years of course work, there are three years of clinical practicum, the last two of which also include completion of a doctoral dissertation.
In PhD programs, there are fewer courses, with more time dedicated to research and scholarship. Year six is dedicated to completion of a year-long, full-time supervised internship. While specific rates vary, generally about half of the individuals who graduate from PhD clinical psychology programs become academics or researchers, and the other half engage in the practice of clinical psychology.
PsyD
PsyD clinical psychology programs most often involve more course work than the PhD programs, aiming to focus in more depth on clinical skills and foundations needed for clinical practice in a wide range of populations and settings. Most PsyD programs match students to a research mentor to facilitate completion of the doctoral dissertation, but there is less time spent on research in general.
PsyD programs are completed in five years, with the first year dedicated to foundational course work, followed by three years of a combination of course work, clinical practicum and dissertation research. The fifth year is dedicated to completion of a year-long, full-time supervised internship. Clinical training toward service delivery is the emphasis of these training programs, with students gaining enough competency in research to be able to apply research effectively in their clinical practice.
Career Opportunities
One of the draws of gaining a doctorate in clinical psychology, whether PhD or PsyD, is the wide variety of career opportunities a clinical psychologist is equipped for.
PhD programs may have more students interested in becoming academic scholars and college faculty members (which do not necessarily require licensure), while PsyD programs may have more students interested in clinical practice and the delivery of psychological services with clients.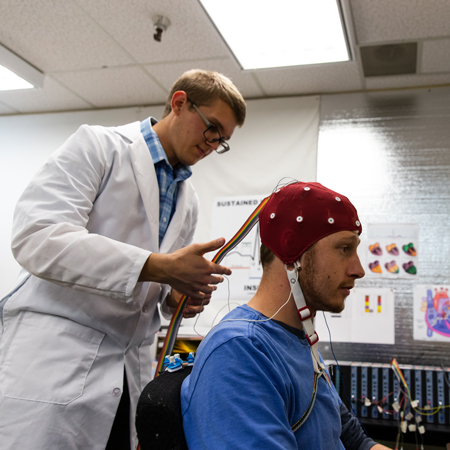 Within clinical service, the settings in which psychologists work include:
Clinics

Hospitals

Schools

Private practices

Group practices

Community mental health agencies

Prisons and corrections settings

Psychiatric inpatient treatment

Residential treatment centers

Primary care offices
Their work can include diagnosis, assessment and treatment of common psychological disorders such as anxiety, depression and ADHD, as well as rarer and/or more severe psychopathology such as schizophrenia, bipolar disorder, or personality disorders (e.g., narcissistic personality disorder, borderline personality disorder).
Psychologists are often valued members of interdisciplinary teams, collaborating with primary care physicians, specialists, occupational therapists, social workers, speech and language pathologists, teachers, and other allied health professionals.
Master of Arts in Clinical Psychology
State licensure as a clinical psychologist requires completion of a doctoral degree in clinical psychology.  A few states have an option of completing additional supervision and oversight after earning a Master of Arts (MA) in Clinical Psychology degree in order to attain licensure at the master's level, but for the most part a doctoral degree is required to practice psychology.
Licensure at the MA level most often requires additional training and supervision. This is called a "non-terminal" master's degree, which means that the MA curriculum is not designed to meet any particular licensure requirements. Rather, the MA degree is an academic stepping stone to attaining licensure after the subsequent doctoral degree is earned.
Students typically apply to doctoral training programs that include a non-terminal MA degree – such as George Fox University's PsyD program – directly after earning their bachelor's degree. Doctoral programs most often include earning an MA as part of the same program.
Financial Cost/Return on Investment
While the meaning and purpose found in a career as a clinical psychologist can be deeply satisfying, it's also helpful for prospective students to consider salaries and costs of training. For both the PsyD and PhD, the year-long internship in the final year of training is funded, so students only take a minimal number of credits. Let's consider the costs of the first five years (PhD) or four years (PsyD) of training.
Some PhD programs are tuition-based, but more traditional PhD programs offer grant-funded stipends for the students working in a particular mentor's research lab. With fewer courses and grant-funded research, funded positions in PhD programs often provide an affordable way to complete a doctorate in clinical psychology. This is important to the ongoing development of career academics and researchers whose salaries are often significantly lower than those in clinical practice, at least until later in their academic career.
While PsyD programs are tuition-based (costing upwards of $100,000 in the end), salaries in clinical practice are higher, making student loan repayment very affordable. A program's financial aid office often has information on a program's "default rate," which is the percentage of students who are unable to successfully pay off their student loans – a number worth looking into prior to investing in a PsyD degree. In addition, there are federal programs like the National Health Service Corps that exchange loan repayment for graduates who work in underserved areas.
Closing Thoughts
The field of clinical psychology is a highly satisfying career, rich in meaning and purpose and providing a wide variety of career opportunities.
Once you decide to become a clinical psychologist, there are many factors to consider in determining whether a PhD or PsyD program would be the best fit. While there are many areas of overlap and both can be accredited by the APA, there are some general differences in the training models based on the training goals and curriculum design and structure.
Prospective students are encouraged to thoughtfully consider these training program attributes in determining the best fit for their graduate training aims.
Celeste Jones is the program director for George Fox University's PsyD program in Oregon.