Behavioral Health Center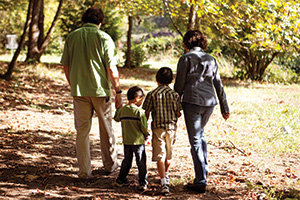 George Fox students participate in both practicum and internship as part of their clinical training. One of the sites available to our students is our very own Behavioral Health Center (BHC) located on-campus at George Fox University.
The George Fox University Behavioral Health Center provides mental health services, including individual and couples therapy, mental health consultation, parenting counseling, and diagnostic assessment to low-income and uninsured county residents.
Patients who meet eligibility are provided with an intake consultation. A treatment plan is then formulated with the student/clinician and the supervisor, and appropriate evaluation and individual and/or family therapy services are then provided.
Doctoral students help to provide these low-cost services and are supervised by a licensed psychologist from the community who is a graduate of the program. This collaboration provides hands-on clinical training opportunities for George Fox PsyD students, while providing a much-needed service to the community.
The center expands the collaboration that exists between the Graduate School of Clinical Psychology (PsyD Program) and the Providence Newberg Medical Center.
Learn More
Operating Hours
Mondays, Tuesdays and Thursdays from 8 a.m. to 5 p.m.
Appointments
Community members can arrange an appointment by calling 503-554-2368.
Location
George Fox University
Wright House (adjacent to the Roberts Center parking lot)
501 N. Villa Road
Newberg, OR 97132
Driving Directions