Integrated Care Internship Program
Integrated Care
Internship Program
The George Fox Integrated Care internship is a paid, APA-accredited training program within a primary care/medical setting.
You'll gain training and experience within the complex environment of primary care medicine, serving as an integral part of a medical team of interprofessionals who collaborate on patient care.
Your internship will mirror real-world scenarios, and you'll develop skills in assessing and treating a wide range of presenting problems, from mood disorders through the psychosocial variable influencing complex medical conditions. Our interns provide services to a broad range of patients from diverse backgrounds.
Learn more about this paid internship: Internship Admissions, Support, and Initial Placement Data
Training, Support and Mentorship for Interns
This immersive internship offers weekly didactic trainings in a primary care behavioral health setting to provide students with knowledge, competency and a broad professional focus.

Every week interns will receive two hours of individual supervision by the onsite psychologist who has primary responsibility for patient care in the respective clinics. Additionally, interns will have two hours of group supervision and three hours of didactic training.
Interns will focus their training on the following areas:
Research
Ethical and legal standards
Individual and cultural diversity
Professional values, attitudes, and behaviors
Communications and interpersonal skills
Assessment
Intervention
Supervision (see below)
Consultation and interprofessional/interdisciplinary skills

Want to take a closer look? The intern training manual can be downloaded here.
We are pleased to announce that our program is APA-accredited
We had a successful site visit in 2022 and are excited to announce that the consortium received a full 10-year accreditation. Our program is fully accredited through 2023.
Application for Internship
Our internship participates in the Association of Psychology Postdoctoral and Internship Centers (APPIC) Match and is considered "partially affiliated" with George Fox University. This means that while it exists as a training resource for George Fox University Graduate School of Clinical Psychology students, each year we take students from other programs as well. We value the training and perspectives students from other programs bring, and the shared learning that results.
This internship is best suited for applicants interested in Primary Care Behavioral Health, and we encourage students who are bilingual and/or come from diverse backgrounds and experiences to apply. We strive to create a welcoming, supportive learning environment for all interns, including diverse and underrepresented communities.
Submit Your Application
Applications should be submitted through the AAPI Online process administered by APPIC. Program Code # 2197.

Details are available at the APPIC website. No supplemental application materials are required beyond the AAPI Online requirements.
Application Dates
The application deadline is November 15, 2022.
Interviews are conducted in person for Phase 1, and by telephone or Skype for Phase 2 (unless the candidate is local and able to attend an in-person interview). Interview day for Phase 1 is usually in early to mid-January.
Questions?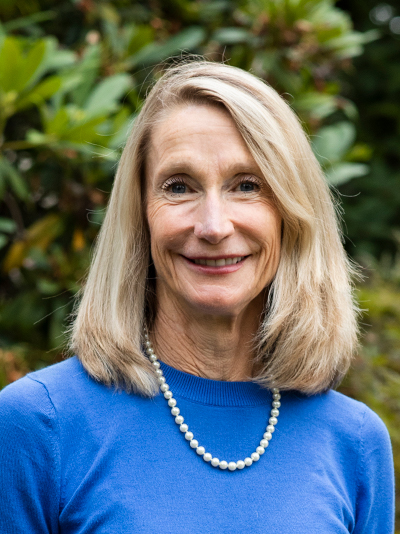 Dean of Behavioral Health
Professor of Clinical Psychology
Questions related to the program's accredited status should be directed to the Commission on Accreditation:
Office of Program Consultation and Accreditation
American Psychological Association
750 1st Street, NE
Washington, DC 20002
Phone: 202-336-5979
Email: apaaccred@apa.org
Web: www.apa.org/ed/accreditation