Greg Fischer

,

PhD

Assistant Professor of Clinical Psychology

Specialties and Research Areas:
Couples therapy
Sex addiction
Family systems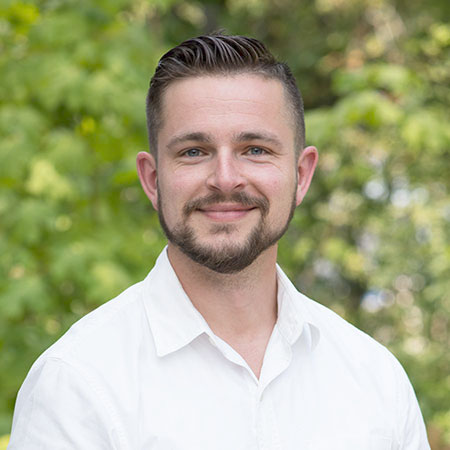 Greg Fischer joined the Graduate School of Clinical Psychology as an assistant professor of clinical psychology in 2023.
He spent the previous three years as a therapist at the Journey Psychotherapy Center in Chattanooga, Tennessee, while also teaching on an adjunct basis at Richmont Graduate University's Chattanooga, Tennessee, campus during the spring and summer of 2022. He also gained teaching experience instructing the Theories of Counseling course at Lee University in 2021-22.
Previously, Greg worked as a young adult pastor and teacher in 2015-16. His areas of expertise include couples therapy, sex addiction, and family systems.
Fischer graduated with a PhD in marriage and family therapy from Lee University in Cleveland, Tennessee, in July of 2023. He also holds a master's degree in marriage and family therapy (2020) and a bachelor's degree in interdisciplinary studies (2009) from Lee University. He lives in Tualatin and holds the rank of bishop in the Church of God denomination. Greg enjoys CrossFit, whitewater rafting, and soccer.