Amber Nelson

,

PsyD

Associate Director of Diversity, Equity, and Inclusion

Assistant Professor of Clinical Psychology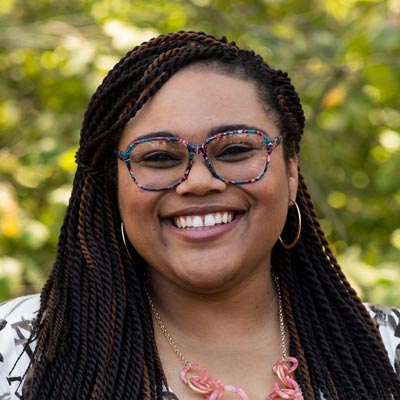 Amber Nelson joined George Fox as an assistant professor of clinical psychology in 2019. An alumna of George Fox, from which she earned a doctorate in clinical psychology (2016) and both master's (2014) and bachelor's (2009) degrees in psychology, she worked the previous three years as a pediatric psychologist at the Kennedy Krieger Institute & Johns Hopkins University School of Medicine in Baltimore, where she completed two years of postdoctoral fellowship and joined as a licensed staff psychologist in August of 2018.
While there, she worked at Johns Hopkins Children's Center as an inpatient consultation supervisor and, since November of 2017, as a pediatric psychology consultation service assistant coordinator. Nelson also assisted in the center's Sickle Cell Transition Clinic and Cystic Fibrosis Center as well as in the Kennedy Krieger Institute's Pediatric Psychology Outpatient Clinic, Neurodevelopmental Sleep Clinic, Neurodevelopmental Sickle Cell Clinic and Center for Diversity. Prior to that, she spent one year (2015-16) as a doctoral psychology intern at Boston Children's Hospital and Harvard Medical School.
Before leaving for the East Coast, Nelson gained experience as a behavioral health extern at Childhood Health Associates of Salem (2015), with the Behavioral Health Crisis Consultation Team in Yamhill County (2013-15), at Oregon Health & Science University (2013-14), and with the Rural School Behavioral Health Consortium in St. Paul, Oregon (2012-13).
She lives in Tigard with her dog.