Clinical Training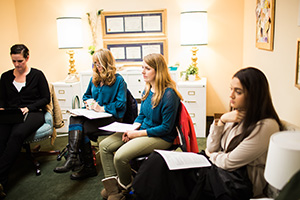 As a program, we are committed to developing training experiences that reflect our value for service and multiculturalism. We offer local field practicum training experiences that provide opportunities to gain competency across markers of difference. These may include:
Sites who service rural populations
Medical settings serving uninsured/underinsured patients
Health clinics serving a variety of groups from varying income levels
Bilingual clinics who service specific clientele groups
Clinics who serve sexual minorities and transgender populations
Sites who service a variety of ethnic and racial minorities.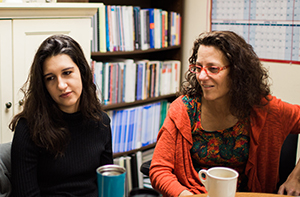 The Clinical Team model provides additional training and support for students throughout their practicum experiences. A Clinical Mentor meets weekly with Clinical Teams of five to eight students at various levels of practiucm training. These teams are designed to enhance the clinical skills and professional growth of each student. The mixture of training levels provides a rich training environment in which students learn from each other as well as from the faculty mentor. Students present clinical cases and discuss diagnostic, therapeutic, ethical, and case conceptualization issues with the team. The Clinical Mentor overseees, evaluates, and provides constructive feedback to students with the purpose of facilitating their clinical skills and professional growth.
Clinical teams do not take the place of on-site supervision in practicum sites. Rather, these teams function in addition to the primary site supervision that each student receives on a weekly basis. The on-site supervision assures appropriate clinical care for each client/patient, while on-campus oversight and consultation assures appropriate clinical skill development and professional growth of students.
Clinical teams meet for 1 1/2 hours together followed by 2 hours of dyads or individual supervision every Wednesday morning during the fall and spring semesters. Students join clinical teams in the Fall semester of their first year and continue meeting with a clinical team throughout their practicum and preinternship training. Clinical Team membership is reconfigured each fall so that students are exposed to a variety of supervision styles and case conceptualization models throughout their training. Faculty members also have the opportunity to observe and monitor the clinical skill development of each student through this process.
Preinterns are trained in developmentally appropriate supervision skills. They develop their skills through a combination of academic coursework and Clinical Mentor oversight. Preinterns have the opportunity to apply these skills as they provide oversight to Practicum I students. Preinterns work closely with their Clinical Mentors and receive an additional hour of supervision each week.