Tammy Dunahoo

,

DLd

Executive Dean of Portland Seminary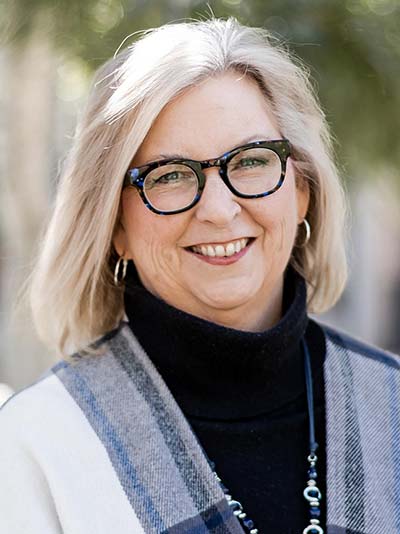 An ordained minister and Portland Seminary alumna, Tammy Dunahoo, took on the role of executive dean of Portland Seminary in June of 2023, succeeding MaryKate Morse, who remained at the seminary as a professor of leadership and spiritual formation.
Tammy arrived with more than 40 years of church and denominational leadership experience. In the 20 years prior to joining the seminary, she worked in various capacities with the International Church of the Foursquare Gospel, most recently as director of leader health and development (2021-23). She previously served as the organization's vice president of U.S. operations and general supervisor (2009-21), supervising ministries of the national church in all 50 states.
Her experience also includes serving as vice president of Foursquare's Women in Ministry Leadership program (2008-09), as director of Foursquare Women International (2005-09), and as district supervisor of the Arkansas District of Foursquare Churches (2003-07).
Tammy's work in ministry began in 1981 as a co-pastor and teaching pastor at churches in Taft, Concord, Ukiah, and Newbury Park, California, and as a church co-planter in Fort Smith, Arkansas. She also has higher education teaching experience, serving as an adjunct professor for Life Pacific University in San Dimas, California, for eight years.
Tammy and her husband Gary have been married for more than 40 years and have two children and four grandchildren. They enjoy biking, kayaking, golf and playing with their grandkids.
Academic Background
Doctor of Leadership in Global Perspectives (DLd), Portland Seminary (Dissertation: "Cultivating a Disciple-centric Growth Culture in the International Church of the Foursquare Gospel")
MA in Ministry Leadership, Portland Seminary
Expertise and Research Interests
Organizational culture and leadership in a disrupted world; deliberately developmental organizations; intergenerational disciple-making; missional movement planting