How to Become a Healthcare Administrator
by Brooklyn Chillemi, based on an interview with Aurae Beidler, MHA
Would you enjoy making a positive impact on your community? Are you interested in healthcare, but don't want to be in the exam room itself?
Do you see yourself as someone who is collaborative, innovative and flexible, with strong problem-solving skills?
If so, healthcare administration may be the right fit for you.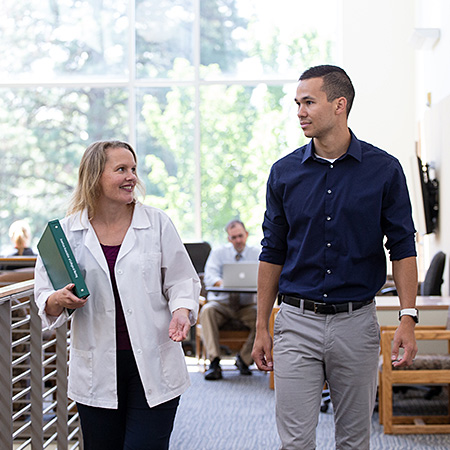 In this challenging yet fulfilling field, you have the opportunity to serve others as a part of something larger than yourself – and every day is full of variety.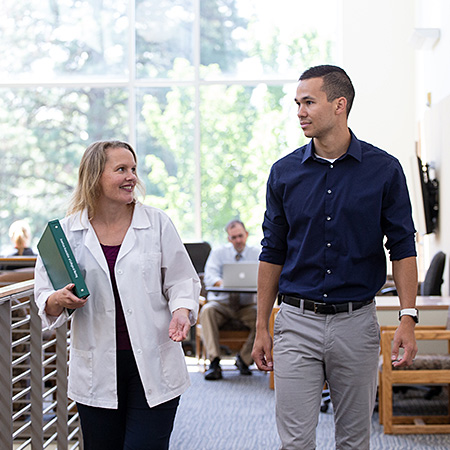 What Is Healthcare Administration?
The job of a "healthcare administrator" can range from supervisor to CEO, depending on the size of the organization and the area of healthcare – but common job titles in the field include:
Clinic administrators
Administrative specialists
Office managers
Insurance specialists
Medical records managers
Administrative assistants
These positions are non-clinical, which means you won't be personally involved in patient care but instead focus on providing effective service to patients. This can include operations, budgeting and more, all while following the mission of the organization.
As a healthcare administrator, you can find positions in hospital systems, outpatient clinics, specialty clinics, long-term care centers, assisted living centers, public health departments and more.
What Does a Healthcare Administrator Do?
Ultimately, healthcare administrators are responsible for planning and supervising all medical services inside an organization. What this looks like on a day-to-day basis can differ depending on the organization's size and structure, but most commonly, healthcare administrators find themselves problem-solving, coordinating equipment and new technology, recruiting and training new administrative staff members, building relationships with others, communicating, overseeing operations, budgeting, and ensuring that federal and state policies are being followed.
Every day is different, so you'll need to think on your feet!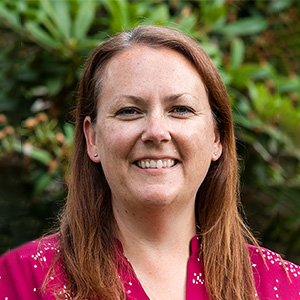 "I love that in healthcare administration we are able to help patients even if we don't have direct contact with them," says Aurae Beidler, MHA, who has been professionally involved in healthcare administration since 2012. "On a daily basis, we roll up our sleeves to find solutions and solve problems. We make systems and policies more user-friendly while ensuring that the reasons why we do something are clear."
How Much Does a Healthcare Administrator Earn?
On average, a healthcare administrator earns about $60,780 to $205,620 annually in the U.S., with a median salary of $101,340. The highest-paying jobs are typically in hospital systems, government industries, outpatient care centers, and physician offices, as well as nursing and residential care facilities.
What Degree Should You Have in Order to Become a Healthcare Administrator?
The best way to get started in healthcare administration is to earn a bachelor's degree, either in healthcare administration or management.
Additionally, if you're looking to become a healthcare director, or land an executive-level position, you might be required to hold a master's degree. This usually means earning a Master of Healthcare Administration (MHA), since this has the most applicable coursework. An MHA focuses on legal and ethical principles in healthcare, economics in healthcare, and leadership styles and development. However, a Master of Business Administration (MBA) or a Master of Public Health (MPH) may also qualify.
Are Any Licenses Required to Become a Healthcare Administrator?
If you're interested in long-term care, such as working as a nursing home administrator, some states require that you be licensed, including in Oregon. Other than that, licenses generally are not required in the state of Oregon.
If you plan to work in a clinical setting, your employer may prefer licensure in that area in addition to your knowledge of healthcare administration.
What Experience Should You Have to Get a Job in Healthcare Administration?
Alongside earning your degree, gaining leadership experience is crucial, even if it's not in healthcare. That might mean taking on more responsibility as a staff lead, supervisor, manager or other leadership position, so your resume can demonstrate your experience in leadership. Watch how things are led and organized, then volunteer for different committees and positions when available.
To start, just to get your foot in the door, practice the management tools you're learning about in your classes! Focus on skill-building, including effective communication, strategic negotiation, savvy financial management, and proficiency with various software systems.
How Do I Put My Best Foot Forward as a Future Healthcare Administrator?
Finally, strive for strong connections with others in your industry. You can accomplish this through job-shadowing a mentor, applying for a fellowship or internship, attending a job fair or volunteering for committees, all of which can open doors for you as you advance in your field.
First, earn a bachelor's degree in healthcare administration, nursing, management, or even finance.
Then, make yourself a strong candidate by highlighting the experience you already have on your resume. Experience is valuable. Even if your background is in other fields, you can leverage that knowledge in your future work in healthcare administration. This may include budgeting, policy enforcement, system management, communications and more.
Finally, strive for strong connections with others in your industry. You can accomplish this through job-shadowing a mentor, applying for a fellowship or internship, attending a job fair or volunteering for committees, all of which can open doors for you as you advance in your field.
You can also join organizations, like the American College of Healthcare Executives (ACHE), to help make these connections. ACHE is a great place to connect with mentors and learn more about becoming a healthcare executive from current professionals in the industry.
Ultimately, as a healthcare administrator, you can make an impact on the quality of care that someone receives by strengthening your skills as a well-organized, thoughtful and collaborative leader.