At a Glance
$499*
Cost per credit hour
Tuition cost for entire program
$17,964*
Accreditation
George Fox University is accredited by the Northwest Commission on Colleges and Universities.
* All stated financial information is subject to change and depends on the number of credits transferred in. Additional general education courses may be required. Financial aid available.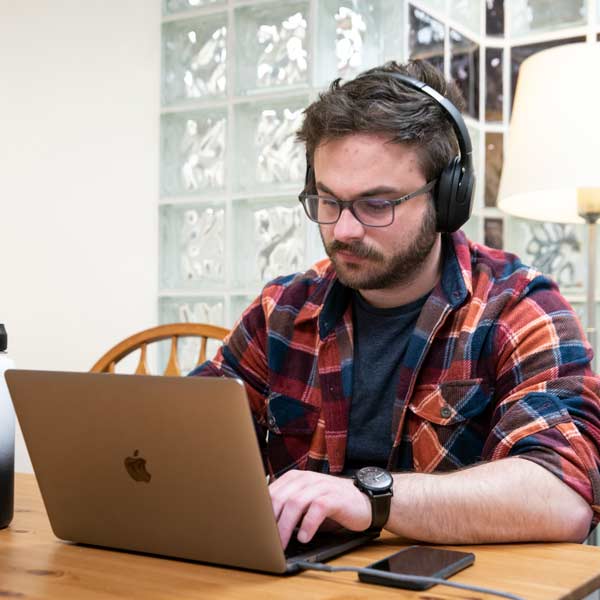 Unlock
Solutions

With Data

Data is a powerful asset to an organization – yet it can be complicated to understand and overwhelming to maintain. Become a key player in your organization's future by mastering data analysis and interpretation. As a data expert, you'll provide crucial insights to inform strategy and high-level decisions.

Data analysts are detail-oriented problem solvers who enjoy asking questions and uncovering patterns. If that sounds like you, the next step is learning the suite of tools and methodologies used to leverage data and find answers – and effectively communicate your findings.

With a bachelor's degree in data analytics, you'll be prepared with the technical, analytical and communication skills to step into a growing field, increase your influence within your organization, and pursue graduate studies in business and data science.
Job Prospects
The field of data analytics is growing rapidly. According to the U.S. Bureau of Labor Statistics, the demand for data scientists is predicted to grow 36% between 2021 and 2031, much faster than the average job outlook. In 2021, data scientists earned a median salary of $100,910 and research analysts earned a median salary of $82,360. 
Generally, those hired in the field hold some variation of the following titles:
Data scientist
Analytics manager
Marketing analyst
Research analyst
Data manager
Data engineer
Data visualization specialist
Business analyst
Database administrator
What Will I Study?
Students in the data analytics major will learn to:
Extract, explore, clean, map and validate data
Conduct a business needs assessment and workflow analysis
Complete data analysis including querying, determining, and applying the appropriate statistical methodologies, observing changes and variations in data and visualizing data for analysis
Use data analysis tools like SQL, DDL, DML, SAS and Python
Conduct data interpretation and reporting, including creating visualizations and communication to stakeholders
Explain how personal and professional biases can inhibit data stories
Ensure data governance principles are followed, including security policies
Develop process models, diagrams and charts, and design reporting tools and dashboards
Effectively use data project methodologies
Credit Requirements
62 semester hours must be completed to enter a major. To graduate with a bachelor's degree, you must complete a total of 120 semester hours as follows:
Format
The data analytics major is offered 100% online
You will attend a synchronous cohort launch at the beginning of the major via Zoom, followed by 16 months of online coursework in a cohort of peers
All major courses are offered one at a time in a sequential, condensed, accelerated format
More program details