Whether you're motivated to save money on tuition or be strategic about graduating early, taking summer classes online is an ideal option for you. Between the quality of the classes, the community you'll build, and the financial impact, it's a can't-lose proposition!
At George Fox, 34 general education classes are offered, and all are taught by award-winning professors. They are truly amazing classes. But don't take my word for it! Hear from George Fox Digital students who took classes online all year and absolutely loved it!
Summer Online courses run for eight weeks between June and August, so the time to sign up is now! 
Still on the fence? Check out these five reasons why you can (and probably should) take some classes online.
Designed to be online
Chances are, you have taken at least one class online in the last year. And if you haven't, one of your friends has. We have learned how to do this well.
In the past, taking a class online had a stigma about it. Perhaps you were worried about it being impersonal, or not of the same quality of in-person classes. That's all changed, because we have proven we can adapt and excel. We can still build community online and get excellent tutelage. The professors who teach these courses were handpicked and have gotten really good at what they do!
And, if even more incentive is needed, these classes were designed to be done from home, pre-pandemic! They are tailored to the digital student.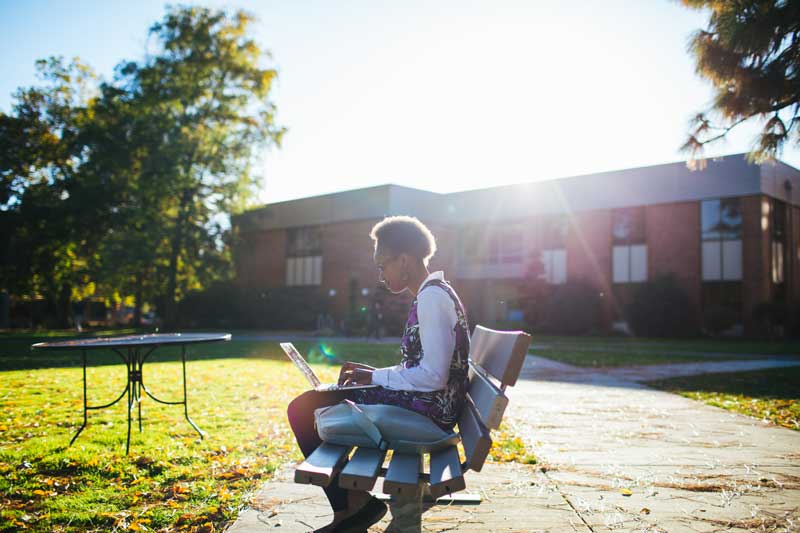 Huge savings
Saving money is one of the program's biggest selling points, and we all know as college students how important it is to stretch those dollars!
Consider this: Taking summer online courses can be a great alternative to working a part-time job because of all the money saved on tuition.
Perhaps the most frequently asked question by incoming students is, "How can I save more money on college?" Well, here's how: Summer Online courses are offered at $499 per credit – less than half the price of traditional undergraduate classes. And here's more good news: They are open to both incoming and current students. 
Let's do the math:
Let's say you take five summer online courses (15 credits worth) over your years at George Fox. At $499 per credit, the cost of one three-credit class is $1,497. Do that five times and you pay $7,485. That amount of credits is equivalent to a semester's worth of classes.
When you consider one traditional undergraduate semester costs over $25,000 (which factors in living expenses), you can see there is a significant savings. 
And, if you and your CAP Coach are strategic about what classes you take and when you take them (which is actually easier than it sounds), you could graduate a semester early and save $18,920!
Let's take it a step further. If you bring in 15 credits from high school and take 15 credits through the summer online program, you'll earn 30 credits – the equivalent of two semesters of classes.
How does that look numbers-wise? Consider you'd pay $51,220 to attend two semesters in person. With your high school credits and online courses, you only pay $7,497. Subtract that total from $51,220 and you get $43,723 in savings!
As a bonus, you would get to graduate a year early, meaning that you get to start your career off. It's a win-win situation.
Just to sweeten the pot even more, financial aid might be able to apply to summer classes online, so connect with your financial aid counselor today to find out!
Heard of asynchronicity? George Fox has, and students love it!
Asynchronicity means that courses do not require that students attend lectures online at any particular time. What does this mean for you? Flexibility.
Maybe you have a summer job or an internship. Maybe you're a stay-up-late, sleep-in-all-day kind of person. Maybe you'll have tons of free time this summer.
Whatever kind of person you are, whether you need classes that fit around your schedule, or are looking to add classes so that you have a routine, summer courses online will help you stay on track.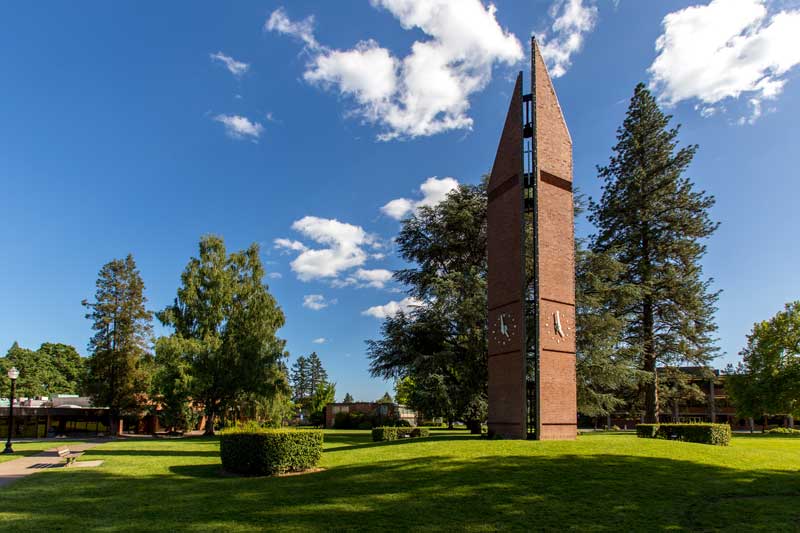 'Be Known' doesn't take the summer off
Just because your classes are online does not mean that you aren't connected to the professors or your classmates. You won't be an island. 
Here's what Halle Aaby had to say about her digital experience:
"The professors have done such an incredible job of making me feel connected. They have definitely exceeded my expectations when it comes to the Be Known promise. That was the one thing I thought that if I'm not going to be on a campus: will I just be a name on a screen? But no, my professors reach out to me, we email, they do Zooms, there's the Life Group opportunities. I feel very very connected."  
Not only will your professors be committed to making you feel connected, you will be part of a cohort of online students with whom you will have tons of opportunities to connect in group projects and discussion assignments.
"A dollar saved is a dollar earned"
As summer approaches, you're probably thinking about summer employement. Spending your time taking care of credits through Summer Online might save you more money than you'd earn working for the summer!
Let's get into the numbers again. 
Say you work a job that pays pretty well: $15 per hour. You work full time for 12-and-a-half weeks. Taking out about $1 per hour for taxes, this is what your summer might look like financially:
$14 x 40 hours per week = $560

$560 x 12 ½ weeks =

$7,000

in a summer. And this is probably on the high side of earning.
Getting back to the math we did earlier, you could save anywhere from $17,000 to $43,000 by not having to take a semester or two in person. So, forgoing a job to take summer classes might save you anywhere from $7,000 to $36,000. 
And it would likely be even more savings if you don't need to take that many classes online to graduate a semester early. Or you might be able to work a job and take some classes online (hello asynchronicity), saving even more money!
You save on tuition and get ahead on your degree. Once again, this means you get to enter the job market even earlier.
There are countless reasons that summer courses online are a great option. We've only touched on five of them. Needless to say, whatever your summer looks like this year, taking classes online can benefit you socially, financially, emotionally (no need to stress about finding that summer job!) and personally.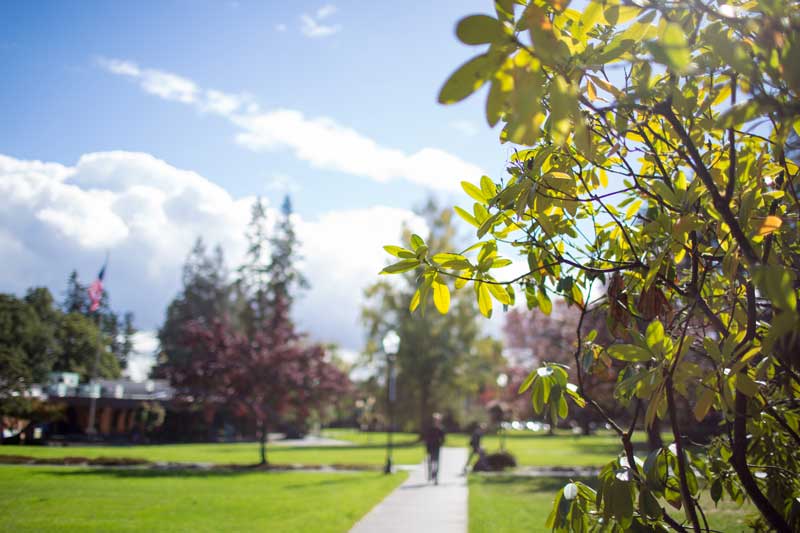 Remember: Registration is open, so connect with your CAP coach and get signed up for your summer term!