Finance Concentration
The discipline of finance is at the heart of all businesses. Those that make sound financial decisions thrive. Those that don't struggle or, worse yet, don't stick around. It's why knowledgeable, highly trained practitioners in finance are so valued by companies.
By studying finance, a concentration in our business administration major, you can be one of those people. You will, as we like to say, learn the "language of business" that allows you to communicate across departments toward a common goal.
Our course of study will give you the skills to analyze and execute the financial aspects of managerial decisions, covering topics that include the capital structure of corporations, short- and long-term investment decisions, financial security valuation, asset allocation, portfolio optimization, and investment performance evaluation.
You will graduate prepared for a career in any number of financial industry sectors, including corporate financial management, investments, banking, mutual funds, and financial services. You will also be prepared for graduate training in finance or other business areas. Our graduates have gone on to earn their MBAs, start their own companies, and become successful executives in all sectors of business.
Why

Study Finance at George Fox?
In our small classes, you will receive individual attention from faculty members who know you by name – not something you can expect at larger institutions.

Our finance professors mentor those who plan to pursue Chartered Financial Analyst (CFA) designation, the most prestigious honor in the finance and investment industry.

You will have the opportunity to compete in the CFA Research Challenge, a global financial analysis competition among college students, and Northwest ACG (Association for Corporate Growth) Cup, a finance tournament among Northwest institutions.

We have a successful track record. Our graduates have been hired by Goldman Sachs, Wells Fargo, Adidas, Nike, and other renowned companies. These graduates in turn serve as contacts for our finance students for internships and potential job opportunities.

We see business beyond the bottom line. As a Christian college, we model what it means to be an ethical businessperson, emphasizing character and integrity to accompany the finance curriculum.

You will learn essential financial management and investing skills through interaction with peers, professors, and financial professionals, real-life cases, and national and international competitions.

Our investment club invites financial professionals to campus to share their experience and insights on new trends in the finance world, such as artificial intelligence, big data, blockchain, and more!

As a Business Administration major, you have the option to join George Fox University's honors program. This great books program will allow you to engage in active discussions with your peers and provide you with a challenging academic journey that informs your mind and deepens your spiritual walk.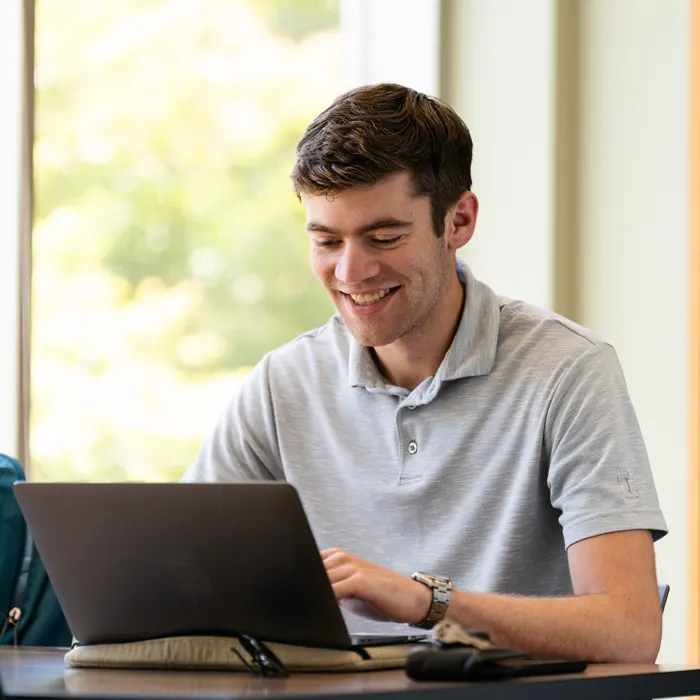 What

will I Study?

Our finance courses include international trade and finance, financial management, financial markets and institutions, investment planning, and financial analysis and strategy. Topics we cover include:
How finance works in big companies
Personal finance management
Investment techniques and strategies
Financial analysis
International financial management
Capital acquisition, planning and budgeting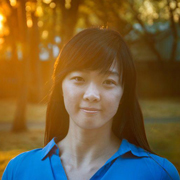 The finance program helped me build a solid understanding of finance concepts and explore my interests. I experienced Be Known throughout my interactions with professors, tutors and fellow classmates. I took ownership to conduct financial research in a topic of my interest, and received tremendous support and mentorship from professors.
What's

after George Fox

Employment opportunities in the financial sector are expected to grow faster than average during the next five to 10 years – especially careers in personal finance. A more complex financial environment, coupled with an increasing number of baby boomers who need to invest their retirement savings wisely, both contribute to this positive outlook. According to the Bureau of Labor Statistics, the U.S. can expect to see more than 700,000 new jobs in financial management between 2019 and 2019 – a 15 percent growth rate.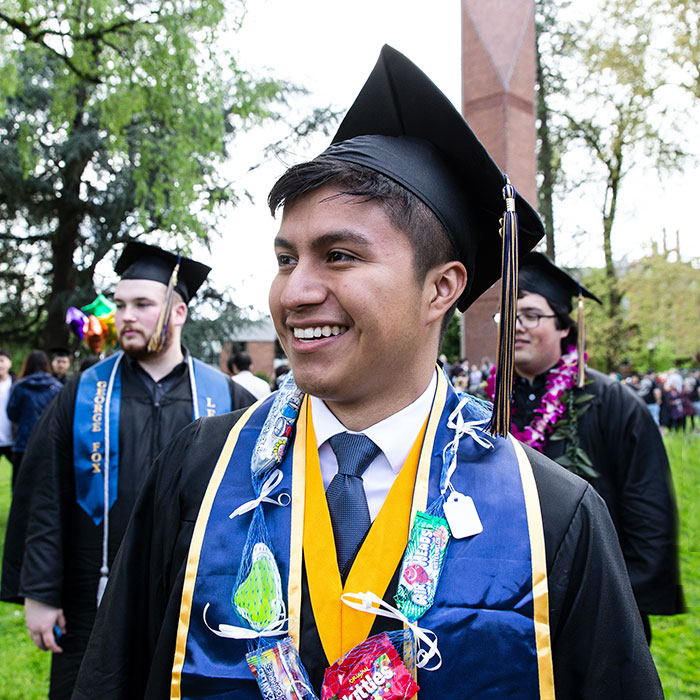 Jobs our graduates have held
VP, Product Line Manager, Nike
Partner/Financial Consultant (CFP), Frazier Hunnicutt Financial
Accountant, KPMG
Financial Representative, Country Financial
Consultant, Deloitte
Finance Manager, Microsoft
Account Manager, Standard Insurance
Manager, Chase Bank
Account Executive, Waggener Edstrom Worldwide
Staff Accountant, PricewaterhouseCoopers
Investment Banking Management & Strategy Analyst, Goldman Sachs
Digital Assets, VP, Goldman Sachs
FCC Analyst, Goldman Sachs
Collector III, Wells Fargo
Senior Financial Analyst, Adidas
Client Relationship Consultant II, U.S. Bank
Investment Banking Associate, Samsung Securities
Credit Analyst, Columbia Bank
Capital Asset Accountant, Schnitzer Steel
Internships our graduates have held
Goldman Sachs
Federal Reserve Bank (Washington, DC)
American Family Insurance
Marcus & Millichap Real Estate Investment Services
Hope International
Open Arms International
USAID (Ghana)
Graduate schools our students have attended
City University London
Syracuse University
Paris School of Business
Ohio State University
University of Illinois
Oregon State University
Northern Illinois University
Azusa Pacific University
Colorado State University
Texas Tech University
San Diego State University