Business Administration (BA)
Are you someone who likes to dip a toe into a little bit of everything? Your curious and eager spirit could be leading you toward the business administration major, which allows you to blend accounting, economics, finance, marketing, and more. There's almost no limit to your possibilities! And with this degree under your belt, there's no limit to your impact in the workplace, your church and your community.
A Focus on Developing Leaders
Business skills go beyond the technical and into the soft skills. But really, there's nothing soft about them. Professors seek to raise up business leaders who are adept as critical thinkers, strategizers, managers, presenters, and problem solvers.
The 'Most Flexible' Business Major
Because this major offers a bird's-eye view of the business industry, George Fox faculty will work closely with you to find concentrations or minors based on your passions, interests, and career aspirations. Many of our students add minors or course work in languages, graphic design, Christian ministries, communication, psychology, or through a semester abroad.
A Degree that Gives You Options
The versatility of a business administration degree is perhaps its greatest appeal. Graduates of this program go on to successful professions, get their MBAs, and even start their own companies.
Concentrations
As part of the major, we offer four concentrations:
Ready to be a leader in the business world? Check out our management course of study, which covers the management and leadership principles you will need to be an effective leader in any number of enterprises. You will study strategic management, principles in managerial accounting, business law, principles of macroeconomics, and much more.
This concentration also dives deep into the ethics behind good business practice, stressing character development and upstanding leadership qualities.
Are you fascinated by what drives consumers' behavior? Do you relish competition and are you intrigued by the "how" and "why" behind things? The marketing concentration could well be for you! In it, you'll learn and discuss topics ranging from target market analysis and communication strategies to product pricing, consumer behavior and global marketing. Ultimately, you'll be challenged to think about how marketing can be used for good rather than in dishonorable ways.
Study the discipline that is at the heart of all business: finance. This concentration will provide you with the skills to analyze and execute the financial aspects of managerial decisions, covering topics such as the capital structure of corporations, short- and long-term investment decisions, financial security valuation, asset allocation, portfolio optimization, and investment performance evaluation.
How will you use your skills in the area of economics to better society? The social science that is economics is fundamentally concerned with improving human welfare and draws upon philosophy, mathematics, history and other social sciences in order to address many of humanity's most pressing challenges, from escaping poverty to environmental degradation.
Why

Study Business Administration at George Fox?
Small, student-focused classes allow for personal attention from professors and rich discussions about making a positive impact in the world through business callings.

You will engage in a curriculum firmly rooted in business ethics. Our faith holds us to the highest standards, and we seek to create a community of students invested in the discussion of what integrity looks like in the workplace.

Why settle for only learning from a textbook when you could learn through real-world application? Course work mixes a well-rounded business curriculum with applied practice as students collaborate on real-world business solutions.

The George Fox IDEA Center is committed to partnering with you to help you find internship and job opportunities through our local and regional connections as well as through our alumni connections. You don't have to do the job search alone!

As a Business Administration major, you have the option to join George Fox University's honors program. This great books program will allow you to engage in active discussions with your peers and provide you with a challenging academic journey that informs your mind and deepens your spiritual walk.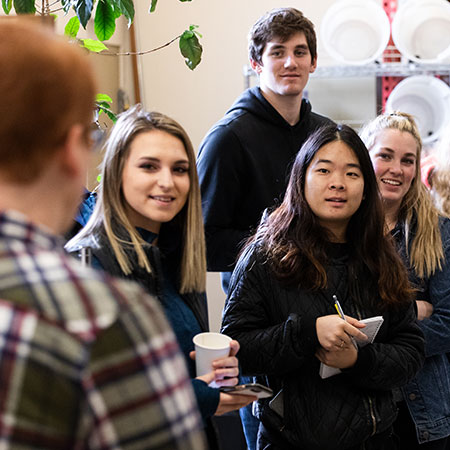 What

will I Study?
Foundational elements of business: What makes a business work and how do you best contribute to that as a professional? As a student in this major, you'll get a top-down look at organizations and different business practices.
The language of business: It's one thing to know how to market, design and be an entrepreneur, but a professional needs to be able to communicate that in the language of business: financials. The finance core classes will equip you to understand how your creative and strategic initiatives will impact your business fiscally and be able to share that insight with key stakeholders.
Application of theory: In your final business course, Management Strategy, you will work with your professor on a real company project so that theoretical business understanding can be immediately applied to a real business solution.
Creating a positive impact: Once you have narrowed in on what you are most passionate about, you can start to focus on how to turn that into the impact you want to see in the world. Courses on ethics prepare you to be a professional with integrity and purpose.
Drew Van der Werff
VP, Goldman Sachs
George Fox University has instilled a sense of integrity in my life that is not only a solid foundation on which to build, but gives me a market value that many post-undergrad students cannot claim. As a result, I have confidence that I will be successful at carrying out what Christ has planned for my life.
What's

after George Fox

Ready to graduate into growing industries? Employment of advertising, promotions and marketing managers is projected to grow 6 percent through 2029, according to the U.S. Bureau of Labor Statistics. Accountants and auditors can expect to see 4-percent growth during that time period, while financial analysts will see a 5-percent growth in their field. Meanwhile, the job market for management analysts is projected to grow by a robust 11 percent.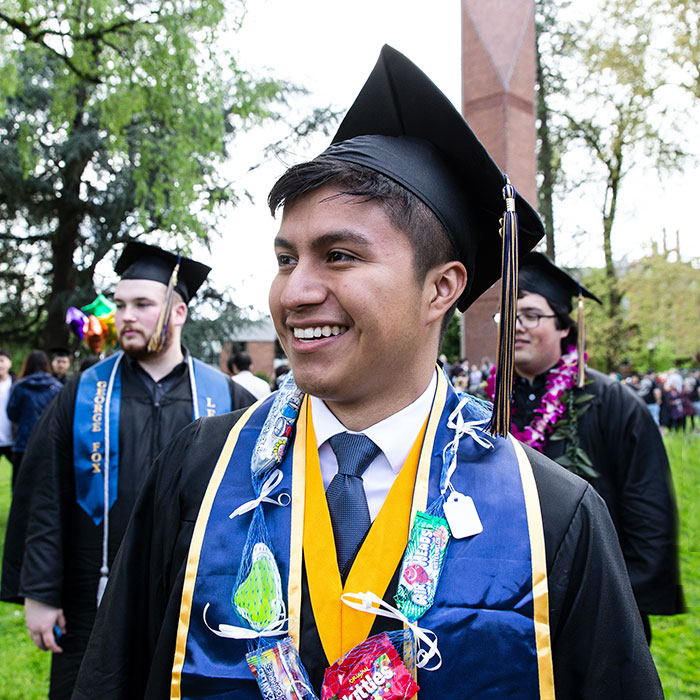 Jobs our graduates have held
Creative Director, Nike
Sr. Director of Global Compensation, Nike
Partner, Delap LLP
Vice President, Credit Administration, Bank of the Cascades
Finance Manager, Microsoft
Account Executive, WE Communications
Accountant, PricewaterhouseCoopers
Professor of Economics, Olivet Nazarene University
Sales Territory Manager, Intel
Product Line Manager, ISI, Inc.
Program Operations Manager, AECOM (Libya)
Graduate schools our students have attended
City University London
Syracuse University
London School of Economics
Paris School of Business
University of Illinois
Oregon State University
Azusa Pacific University
Ohio State University
Colorado State University
Texas Tech University
San Diego State University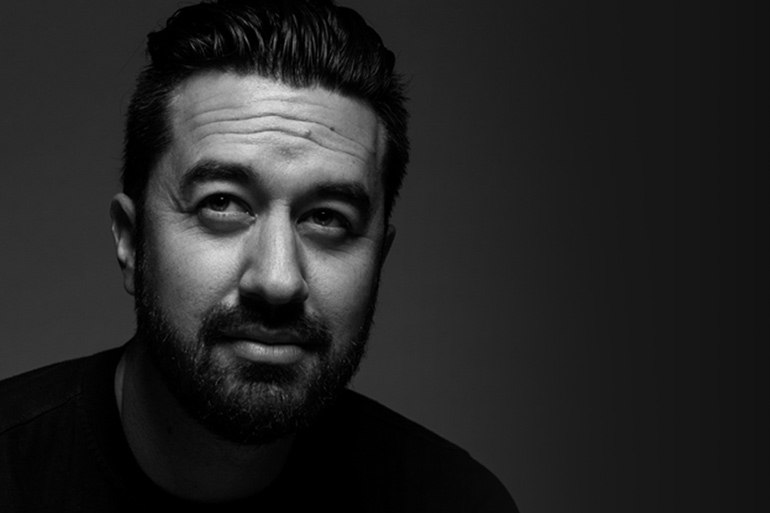 VSCO cofounder Greg Lutze stays grounded despite his success
Greg Lutze is a busy man. As cofounder and chief experience officer of VSCO (Visual Supply Company), the 2000 George Fox alumnus and business administration major is the head and heart behind one of the top creative tools on the market. VSCO's mobile photo editing and sharing app has more than 45 million active users, a robust following of talented creatives and a stack of awards.
Yet, despite the success and accolades, Lutze has managed to stay grounded.