If there was ever a time the world needed resilient and compassionate psychologists and professionals, it's today.
The world is fractured, but you can make a difference. In the face of suffering and brokenness, you can walk side-by-side with others toward health and healing. Our psychology program equips you to marry empathy with knowledge and teaches you to understand the nuances of human behavior. The end result? A deeper appreciation of God's promise of redemption and the opportunity to point others toward truth and freedom in their own lives.
Learn Through Mentorship and Collaboration
You won't take this journey alone. You'll be mentored by a faculty that includes researchers and trained clinicians in private practice. By graduation, you'll be prepared for a career in any field that includes significant human engagement – social services, business administration, education – or for graduate school.
As a bonus, you'll benefit from the presence of our Doctor of Psychology (PsyD) program, one of only a handful of Christian psychology degree programs in the nation accredited by the American Psychological Association. This gives you access to a larger group of faculty members, more library resources, and opportunities to conduct research with PsyD faculty and graduate students.
Adult Degree Completion Option
If you already have your Associate of Arts Oregon Transfer (AAOT) degree, you may want to consider George Fox's online bachelor's degree completion program for working adults with a major in psychology & mental health studies.
Why

Study Psychology at George Fox?
You'll learn from faculty who integrate faith with their field and care about the spiritual growth of their students.

You'll experience the full breadth of the field of psychology – from child psychology to research methods – so you can discover what you're passionate about and pursue it under the mentorship of your professors.

Our department serves the community with programs for the Newberg School District, hospital, and correctional facilities. And we're developing more programs on a regular basis. Get involved with us!

We connect students with graduate programs and have faculty from graduate programs teach graduate-style seminars for our program. As a result, a higher percentage of our students get into graduate programs than the national average, with over a 90% acceptance rate.

Our program is uniquely skills-focused and has a professional development sequence that equips students for success after graduation.

As a Psychology major, you have the option to join George Fox University's honors program. This great books program will allow you to engage in active discussions with your peers and provide you with a challenging academic journey that informs your mind and deepens your spiritual walk.
What

Will I Study?
The core content of psychology that is shaping the field
Both the biological and experimental basis of psychology
Human development and social behavior
Statistical and research skills that transfer to graduate school or the workforce
How psychological principles can be used to address everyday problems
Beyond that, you'll have the opportunity to discover and develop strong interpersonal and soft skills that employers desire.
Two Paths Toward Your Bachelor's Degree
Our psychology program gives you options. Would you like to earn a Bachelor of Arts (BA) or Bachelor of Science (BS)? Our BA degree has a greater emphasis on applied learning than does the BS, which places a greater emphasis on scientific methodology.
The psychology department at George Fox undoubtedly helped prepare me for work in the field post-graduation. The faculty are approachable, knowledgeable, and deeply care about me and my education. The help and support they offered me was invaluable.
What's

after George Fox

Our students consistently score among the top 25% of all psychology departments using the Major Field Test, the most commonly used comprehensive assessment for undergraduate psychology majors. This robust education leads to a higher percentage of our students attending graduate programs with over a 90% acceptance rate.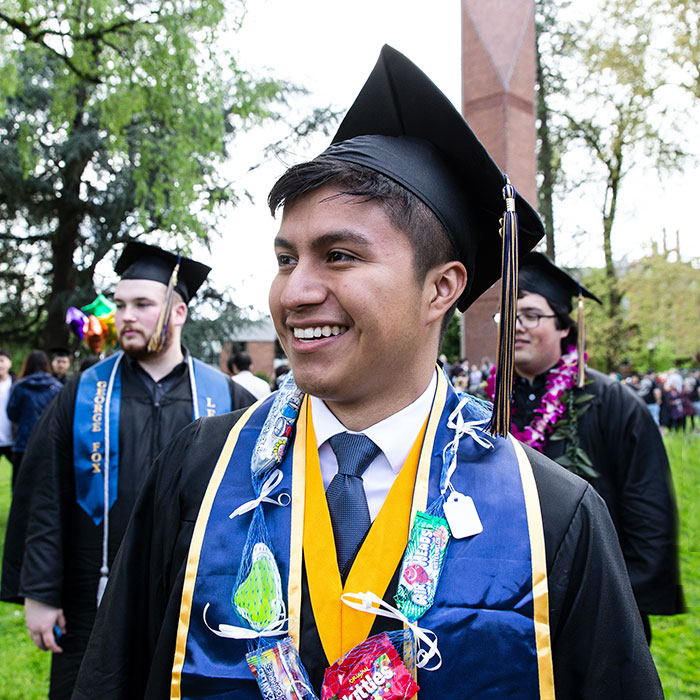 Jobs
Pediatric Psychologist, Kennedy Krieger Institute & Johns Hopkins University School of Medicine
Psychologist, Cornerstone Clinical Services
Research Assistant, OHSU
Child Advocate, Advocacy for Blind Children
Research Assistant, Neurocognition Trials
Vice President, George Fox University
Sr. Technical Support Engineer, Adobe
Treatment Specialist, Trillium Family Services
Crisis Counselor, Crisis Text Hotline
Program Manager, Chehalem Youth & Family Services
Youth Treatment Specialist, Chehalem Youth & Family Services
English Teacher, Indonesia
Internships
Doernbecher Children's Hospital, Pediatric Acute Care Center
Oregon Health Sciences University, Harold Schnitzer Diabetes Center
Head Start: Child Development Center
Hazelden-Springbrook Substance Abuse Treatment Center
Washington Family Ranch
Providence Health and Services
City Team Ministries
CIEF
Kaiser Permanente
Chehalem Youth and Family Services
Love INC
Juliette's House
CARES Northwest
Friendsview Retirement Community
Mabel Rush Intensive Learning Classroom
Joan Austin Elementary
Graduate Schools
George Fox University
Oxford University
Princeton University
Stanford University
University of Exeter
Columbia University
Loma Linda University School of Medicine
UC Irvine
Fuller Theological Seminary
Uppsala University (Sweden)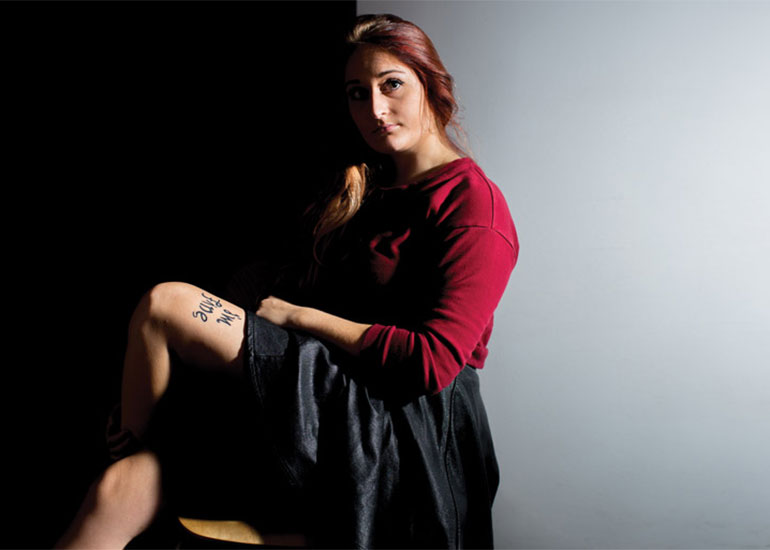 Psychology major's bold post about depression touches millions
Bekah Miles sat in her chair, staring. Could she do it? Would she do it? No. Yes. She was so tired of hiding, tired of pretending, tired of her illness. But since that wasn't going to change anytime soon, maybe it was time to change her approach. To take her life back, if she could. Ten minutes of debate. Then she did what millions do every minute – she clicked the "post" button.