Certificate in Marriage, Couple and Family Counseling
At a Glance
Accreditation
Courses accredited by CACREP; certificate approved by Oregon Board of Licensed Professional Counselors and Therapists
Cost per semester credit hour
$760*
Tuition cost for entire program
$27,360*
* All stated financial information is subject to change.
Seeking to further your training and expertise in counseling? George Fox's Certificate in Marriage, Couple and Family Counseling program will equip you to work effectively with couples and families as a practitioner in your helping profession of choice. This graduate certificate program is open to those who already have a mental health degree.
Licensed marriage and family therapists (LMFTs) in Oregon are required to have either a master's degree in marriage and family counseling or a master's degree in a mental health field with a certificate in marriage and family counseling.
Who It's For
Helping professionals and those working in human services (such as licensed professional counselors, clinical psychologists and social workers) who want to be more effective in their service to individuals, couples and families
Masters or doctoral-level mental health professionals who desire to be better equipped to work with couples and families
Program Format & Length
This family counseling certificate program is generally one to two years in length with 36 semester hours of coursework required as a minimum for graduation.
What Will I Study?
Among the topics you will examine as part of your 15 hours of core counseling courses are key concepts in marital and family systems; the

theory, etiology, assessment, and treatment of addictive disorders in individuals, marriages, couples, families and groups; implications for faith in clinical practice; and neurological functioning and its role in human distress and recovery.

The 14 hours of marriage and family therapy classes will cover couple therapy, family therapy, human sexuality and play therapy, as well as the development of a graduate thesis and treatment plans.

The program culminates with six hours of clinical internship.
Licensure
Licensed professional counselors and others who hold at least a master's degree in counseling or another mental health degree may qualify to pursue clinical membership in the AAMFT and Oregon licensure as a marriage and family therapist (LMFT).
Questions?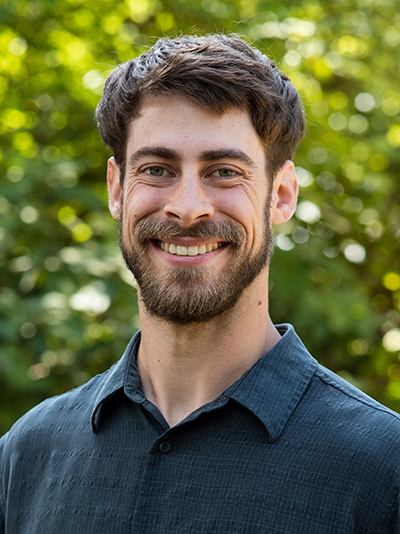 Admissions Counselor, Graduate Counseling Programs
Other Careers in
Behavioral Health
Not sure if counseling is right for you? George Fox also offers degrees in social work and psychology. Check out our other offerings on our Careers in Helping Professions page.