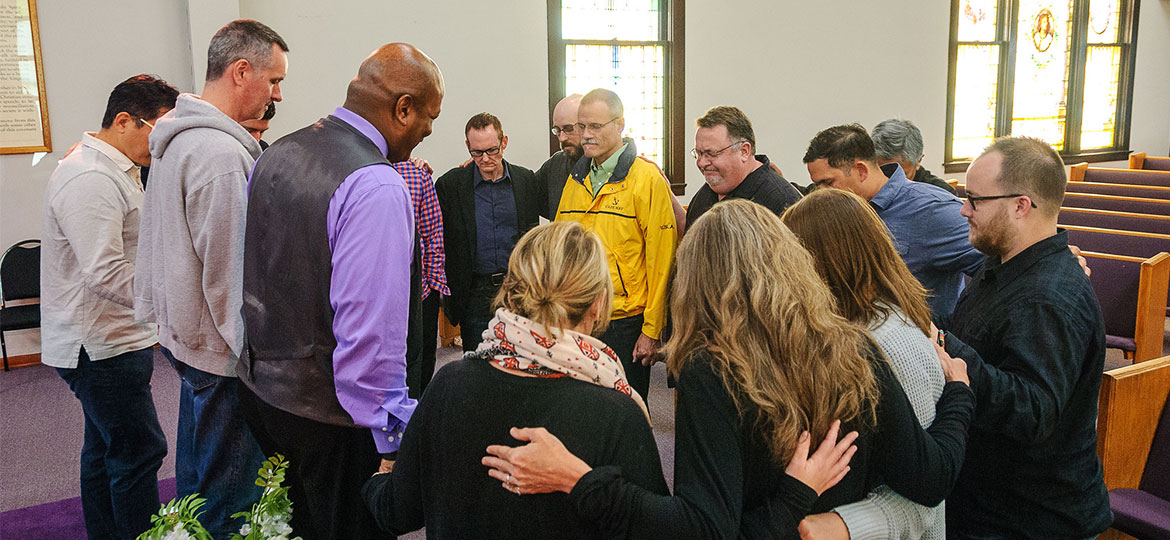 MDiv Equivalence
While the most straightforward approach for meeting Doctor of Ministry (DMin) prerequisites is applying with a Master of Divinity (MDiv) degree already completed, we do make considerations, in accordance with our accrediting body, for students who wish to apply to a DMin program without an MDiv. We call this equivalency.
We know this can seem overwhelming, but we're here to make this process as simple and straightforward as possible for you. Here are the steps to determining MDiv equivalency and how we'll partner with you every step of the way:.
Don't have your MDiv but know that a seminary doctorate is the next step? Check out our Doctor of Leadership in Global Perspectives, which doesn't require completion of an MDiv or equivalency work in order to be qualified to apply.
Pursuing a DMin without an MDiv
MDiv Equivalence Admissions Standards
As a degree program approved by the Association of Theological Schools (ATS), the DMin program supports ATS Standard 5.5, which states:
The Doctor of Ministry degree is an advanced professional doctorate that builds upon an accredited master's degree in a ministry-related area and upon significant ministry experience. Students without an accredited Master of Divinity degree may be admitted, provided the school has publicly stated admissions criteria that address the following six areas and provided the school documents how each applicant meets each of these criteria: (a) the ability to thoughtfully interpret scripture and the theological tradition of one's ministry context, (b) the capacity to understand and adapt one's ministry to the cultural context, (c) a basic self-understanding of one's ministerial identity and vocational calling, (d) a readiness to engage in ongoing personal and spiritual formation for one's ministry, (e) an accredited master's degree (or its educational equivalent) in an area related to one's ministry setting or vocational calling, and (f) significant ministerial experience that enables the applicant to engage as a ministry peer with other students in this advanced professional doctorate.
Laura Holand
student in the Semiotics, Church, and Culture DMin Program, pastor, Fayetteville, Arkansas
I had mixed feelings finding out I had six hours of leveling course work before starting my DMin program. I was grateful for the opportunity to fill in educational and experiential gaps, but I was concerned adding two courses to my schedule would be challenging. I was pleased to discover how much I enjoyed and learned. My instructor was so supportive and helped tailor the courses to what I needed to be successful. I was already sure the DMin program was what God was leading me to pursue, but the leveling course work gave me the additional confidence and assurance I wasn't even aware I needed.
Questions?
Admissions Counselor, Seminary