Biochemistry Major (BS)
Interested in pursuing a career in the sciences? Consider the many options open to you with a bachelor's degree in biochemistry. As a biochemistry major, you'll learn the scientific theories and techniques that focus on the chemistry of living organisms.
This major includes a wide range of courses from both chemistry and biology, so it's an ideal choice if you're interested in graduate education in biochemistry, chemistry or biology; a career in medicine or medical research; or employment in the areas of food science, agricultural research or the biotechnology industry.
The quality of our program is reflected by the track record of our graduates, many of whom have achieved success at some of the nation's top graduate and professional schools and in the job market. Our graduates are chemistry professors, pharmacists, research scientists, physicians and chemical engineers all over the country.
Why

Study Biochemistry at George Fox?
You will get the chance to perform cutting-edge research with professors and present your findings at national conferences.

You will participate in a research-based senior capstone laboratory course. This is just one of your opportunities to turn theory into practice.

Be mentored by caring and knowledgeable faculty who are actively involved in chemistry. All your professors are Christians, who believe that faith and science are not mutually exclusive, but better together.

As a Biochemistry major, you have the option to join George Fox University's honors program. This great books program will allow you to engage in active discussions with your peers and provide you with a challenging academic journey that informs your mind and deepens your spiritual walk.
What

will I Study?
You will engage in a series of courses that cover general biology and chemistry, analytical chemistry, organic chemistry, biochemistry, and thermodynamics.
As a senior, you will enroll in a chemistry seminar course that focuses on reading and searching chemical literature for the purpose of designing an independent research project.
Your studies will culminate with a experimental chemistry lab course that integrates synthetic techniques, instrumental methods, reaction kinetics, thermodynamics, spectroscopy and an original research project.
Your curriculum will include eight hours each in calculus and physics courses.
You will have the option to customize your degree by choosing between electives in genetics, molecular biology, cell biology, advanced inorganic chemistry, advanced organic chemistry, and quantum chemistry.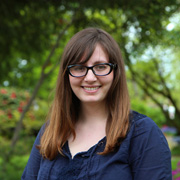 Lindsay Denluck
Graduate student, Oregon State University, Environmental and Molecular Toxicology PhD program
My professors fostered an environment where students are encouraged to ask questions and seek out truths in all areas of their lives. I really thrived in this, and I transformed from a timid, insecure student to a scholar over these past four years.
What's

after George Fox

Employment of biochemists and biophysicists is projected to grow 4 percent from 2019 to 2029, according to the U.S. Bureau of Labor Statistics, about as fast as the average for all occupations. The research they conduct is used to develop biological products and processes that improve people's lives. The majority typically work in laboratories and offices to conduct experiments and analyze the results.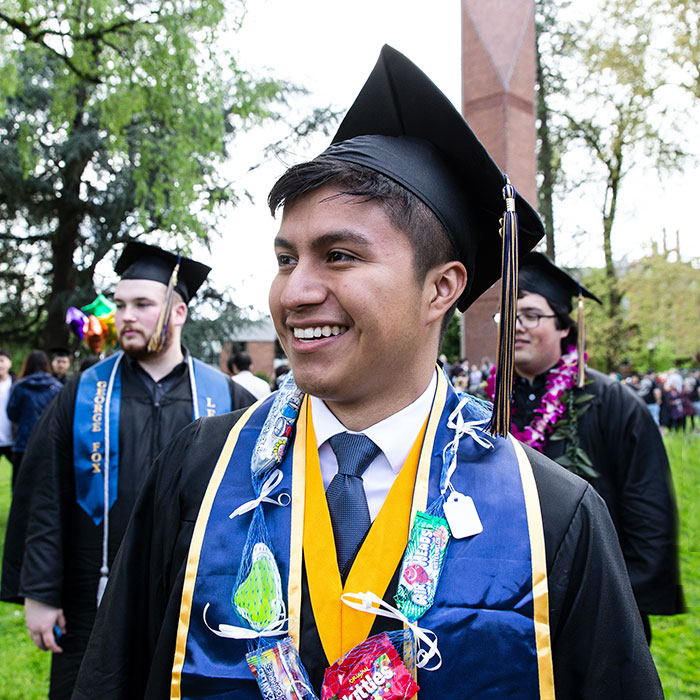 Jobs
Professor of Chemistry, Bethel University
Professor of Chemistry, Montana State University Northern
Senior Research Chemist, Pacific Northwest National Lab
Chemistry Teacher, Aloha High School
Pharmacist, OHSU
CEO, Portland General Electric
Forensic Scientist, Arizona Department of Public Safety
Chemical Engineer, Hewlett-Packard
Physical Therapist, Newberg Physical Therapy
Family Physician, private practice
Orthopedic Surgeon, private practice
Internships
Oregon Health & Science University, Portland, Ore.
Bend Research, Bend, Ore.
University of Thailand, Bangkok, Thailand
Pacific Northwest National Lab, Kirkland, Wash.
Graduate Schools
Stanford University
U.C. Berkeley
University of Texas
University of Oregon
Oregon State University
University of Michigan
Ohio State University
Cornell University
Emory University
U.C. Davis
University of Nevada
University of Florida
Oregon Health & Science University
Washington University School of Medicine, St. Louis
University of Washington, School of Medicine
Loma Linda University, School of Medicine
University of Southern California, Keck School of Medicine
University of Iowa Carver College of Medicine