Peregrine Test Scores
Based on student feedback, the Doctor of Business Administration (DBA) Admissions Committee now accepts the Peregrine Test as well as the GMAT and GRE. Any of these tests will fulfill your application requirement. Since the Peregrine is an assessment test designed to see how students naturally perform in given business fields, there really are no study materials available. This may seem a little unnerving, but know that it saves you study time, and the other applicants are all in the same boat! It is also a cheaper alternative to the GMAT/GRE and can be taken online from anywhere at any time.
Test Instructions and Registration
How to Apply to the Doctor of Business Administration Program
Peregrine Benefits to Students
Cost-effective ($36)
It can be taken online, from anywhere, at any time
Knowledge-based model eliminates study time
Results available to George Fox within 24 hours
Test Topics
The Peregrine Test is a practical, knowledge-based exam that evaluates students on the following topics:
Accounting
Finance
Business Integration and Strategy
Economics (Macro and Micro)
Human Resources
Operations
Organizational Behavior
Marketing
Research Techniques
Test Scores
The results from the Peregrine exam are relative, meaning they must be taken in context with all student results. The scores obtained on the exam do not correspond directly to a traditional 100-point grading scale commonly used in academics. Instead, the scores are relative. The table below can be used to help you to understand how your scores relate to the averages.
The Admissions Committee is looking for students to score in the average range or higher as they apply to the DBA program. If you have any questions or concerns regarding your score, please do not hesitate to reach out to our admissions counselor.
80-100 - Very High
70-79 - High
60-69 - Above Average
40-59 - Average
30-39 - Below Average
20-29 - Low
0-19 - Very Low
Questions?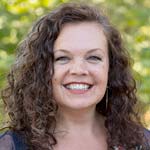 Admissions Counselor, DBA Program