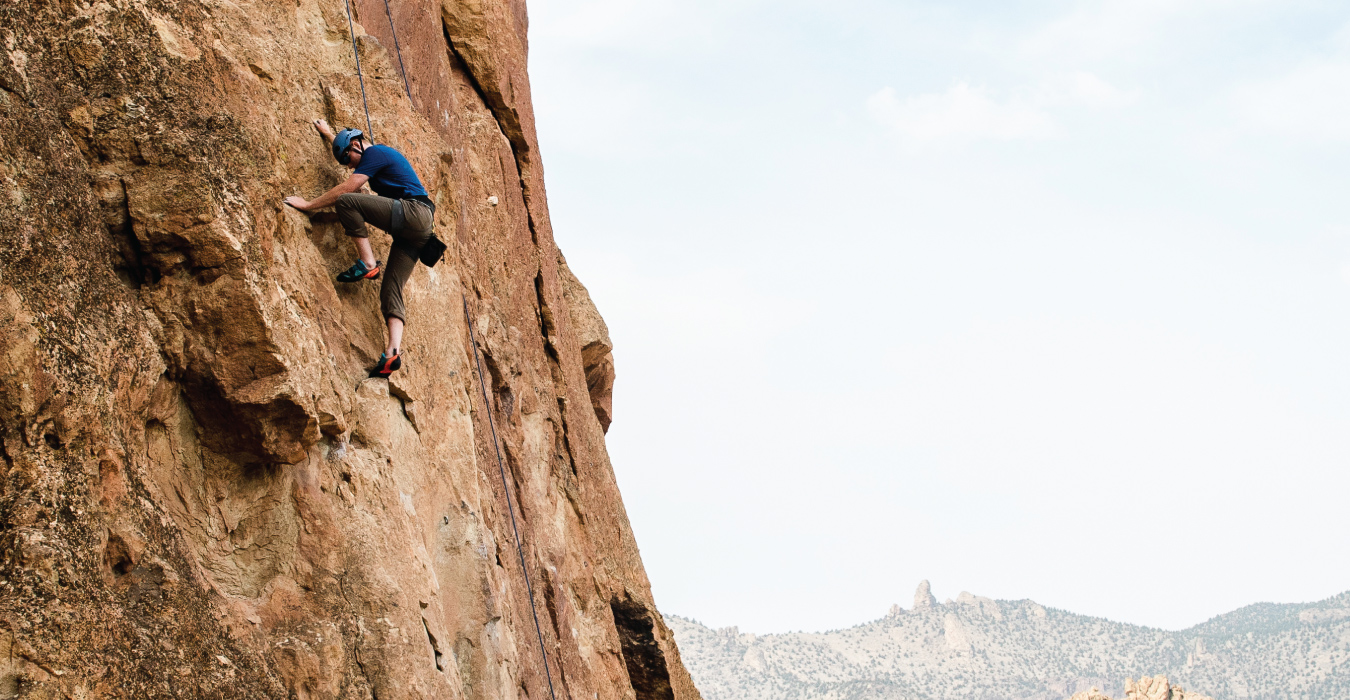 PNW Adventures
The Hadlock Student Center offers guided excursions that allow students to experience all the Pacific Northwest has to offer
Photos by Hannah Dugan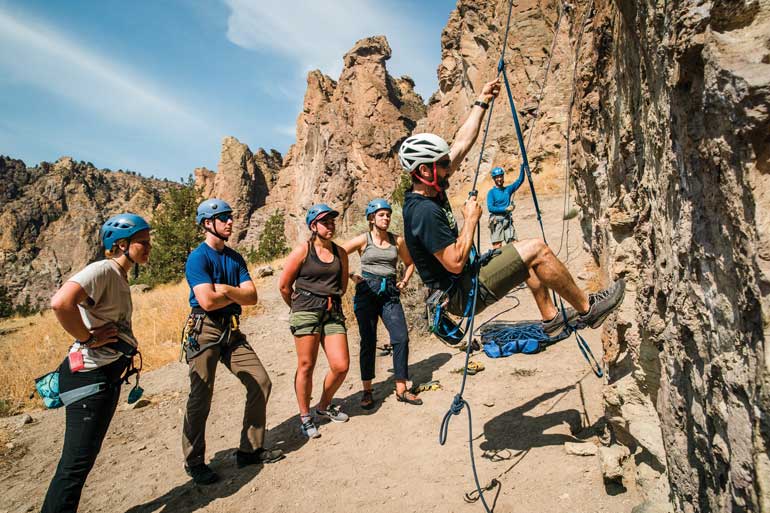 Students learn advanced climbing techniques from Assistant Director of Campus Recreation Keith Schneider.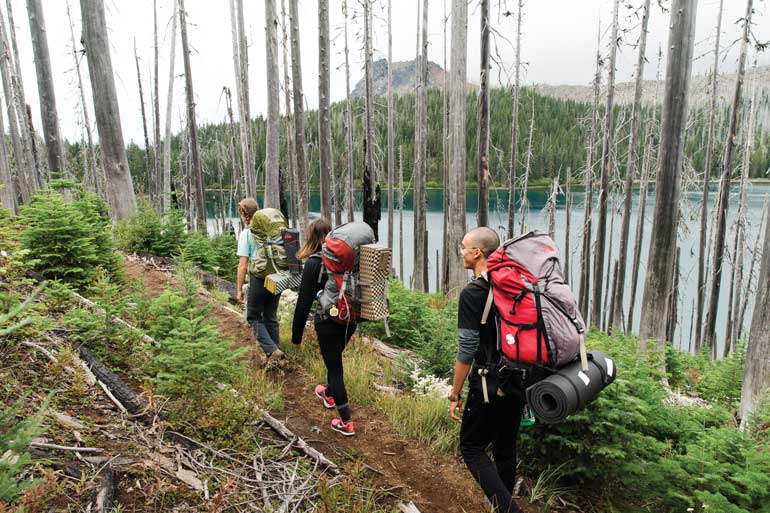 Students enjoy a 14-mile round-trip hike in the Mount Jefferson Wilderness area, led by Director of Campus Recreation Rob Simpson.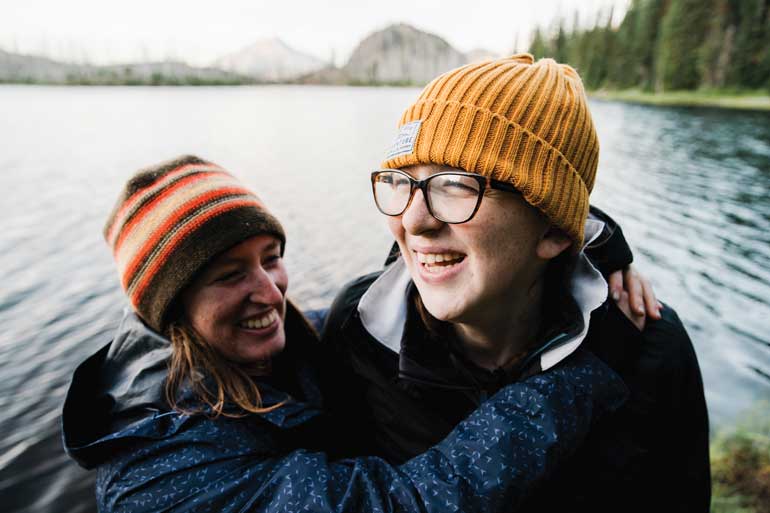 In addition to learning knot-tying techniques and camp stove basics, students get a chance to relax, unplug and connect with one another without distractions.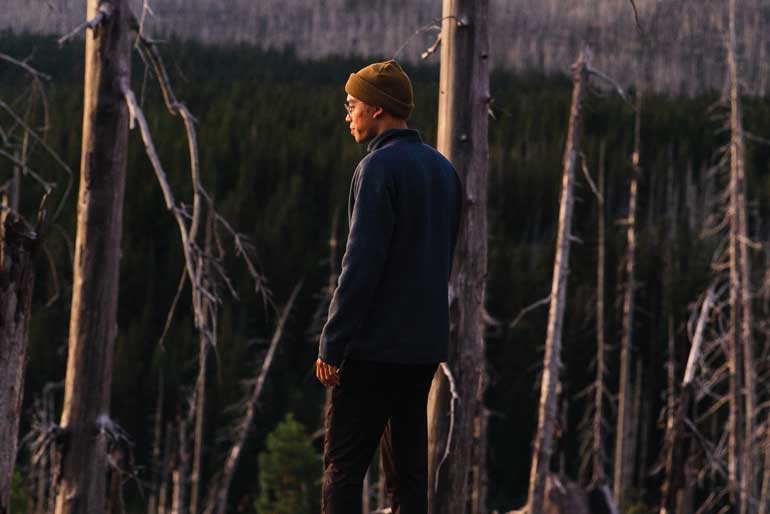 A student takes in the rugged natural beauty of the Mount Jefferson Wilderness area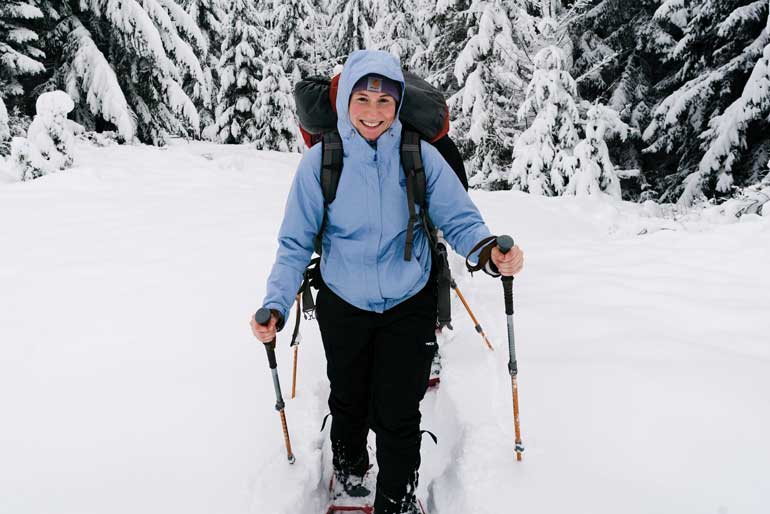 In the Northwest, there's adventure to be had year-round. In January, students and staff went snowshoeing in the Willamette National Forest, stopping at the Mountain View Shelter to warm up before heading back down.