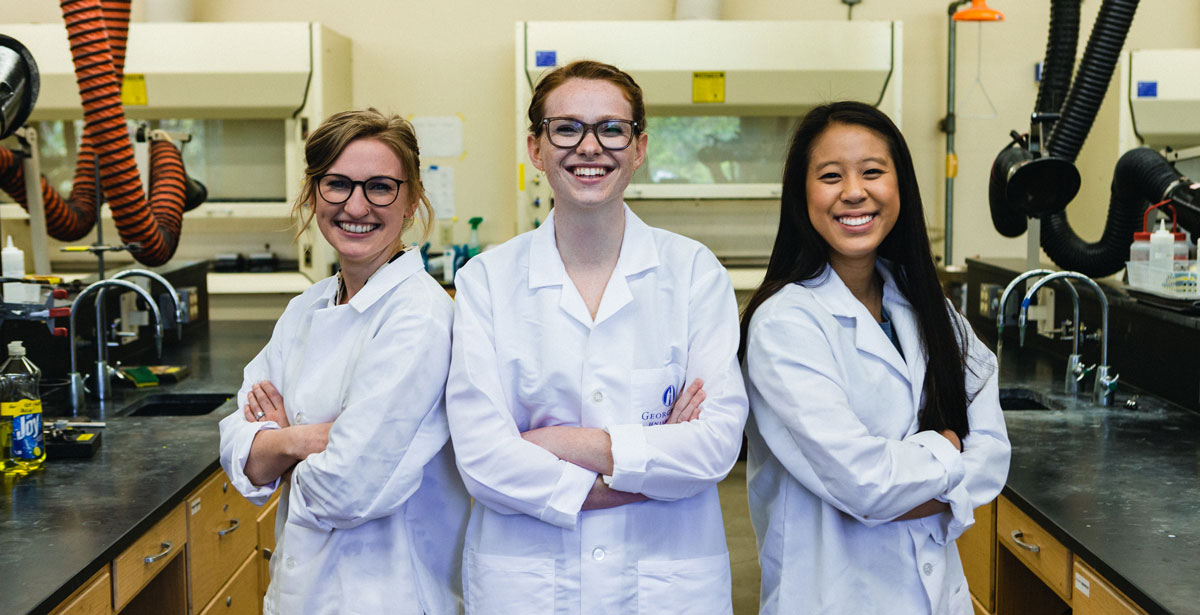 Pre-Professional Health Programs
At George Fox, we're committed to the training of health professionals by offering an education that emphasizes both empathy and academic rigor. Students who wish to pursue a career in the health professions usually major in biology or biochemistry.
George Fox offers all of the science and mathematics courses required by the majority of professional schools. In most cases, our majors satisfy prerequisites for the following: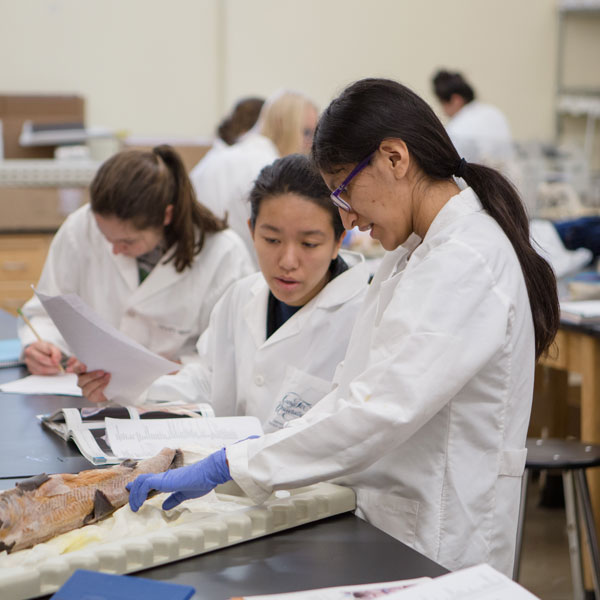 Research and Job Shadowing
As part of our commitment to prepare you for your health profession of choice, we offer opportunities for undergraduate research and clinical job shadowing. Many of our students have been involved in research both here at George Fox and at Oregon Health & Science University.
Successful Track Record
One of the best indicators of the strength of a program is the success of its graduates. Our graduates have been admitted to professional health programs at a number of schools, including:
Loma Linda University
Oregon Health & Science University
Washington University in St. Louis
University of Colorado
University of Southern California
University of Oregon
Oregon State University
University of Washington
Western University of Health Sciences
Michigan State University
University of California, Davis
Vanderbilt University
Portland State University
Medical College of Wisconsin
Washington State University
Since admission to health profession schools is highly competitive, it's essential you become informed and obtain advising from the science faculty.
What We Offer
The biology and biochemistry faculty can assist you as you plan your college curriculum. They can also aid you with your application and admission requirements, such as course requirements, MCAT tests, mock interviews, research and internships.
Our department also offers seminars and sessions with practicing health professionals. It is imperative that you attend these information sessions.
What Is Expected of You
Students should be aware that, in addition to meeting the minimal entrance requirements into medical or dental school, good grades (3.5 or above) and a strong performance on the national admissions tests (MCAT, DAT, or GRE) are essential.
Also necessary for admission are letters of recommendation and an interview with the professional school's admissions committee. It's also beneficial to have clinical and/or research experience.