Our Adult Degree Program gives active duty, reserve military, and military veterans the opportunity to earn college credit for military training and to complete their bachelor's degree in as few as 16 months. Courses are offered 100% online, with degree programs in four management categories and one in psychology and mental health services studies.
Veterans Benefits
Each student's benefits are very individualized, and each chapter of veterans' benefits is also handled and applied differently. For that reason, you might have some questions about your individual situation, and we are more than happy to talk through them with you.
The Adult Degree Program registrar will review your transferable military college credits after receiving an academic transcript through the Joint Services Transcript or a transcript from the American Council of Education ordered through Credential Solutions.
College credit for military training allows service members to receive general education and/or elective credits that apply to the liberal arts core curriculum that makes up part of the bachelor's degree. Because the Adult Degree Program liberally transfers in military training credits, the majority of your training will be accepted at George Fox toward your degree.
Military members typically are well-prepared for our management, administration, and behavioral studies degrees. Additionally, discipline, self-awareness, and teamwork are all qualities that make military members excellent students within the Adult Degree Program cohorts.
Admission Requirements
Applying Directly to a
Degree-Completion Program Major
66 semester credits (99 quarter credits)
High school diploma or GED
Two years of post-high school experience
Cumulative 2.5 transferable GPA
Applying to Take
General Education Classes
High school diploma or GED
Two years of post-high school experience
Cumulative 2.0 transferable GPA
No standardized tests (SAT, ACT, etc.) are required to be admitted.
*Late applications may be considered.
How to Apply
Fill Out the Application

It's free!
It's easy! No test scores or references required.
It's not too late! Our admissions counselors are ready to review your application and give you an admissions decision in two weeks or less.

First-Time Applicants Returning Applicants

Send Supporting Materials

Required: Official college or university transcripts

Request an official transcript from every regionally accredited college or university where you completed even a single course, including military and CLEP transcripts. Electronic transcripts are preferred for speed and accuracy. They must be sent directly from the institution to admissions@georgefox.edu. If an electronic option is not available, unopened official transcripts can be sent via mail to:

Office of Admissions

George Fox University

414 N. Meridian St. #6089

Newberg, OR 97132

Required: Military transcript

A joint service transcript (or Community College of the Air Force transcript for Air Force members) must be received from all veteran students so that applicable credit can be given.
Once Your Application is Complete
Questions?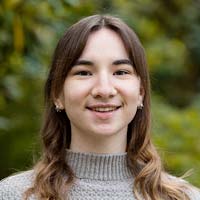 Veterans Certifying Official